Lubi Solar Panel Price in India
Lubi Solar (Division of Lubi electronics) - Ahmedabad based Solar Panel Manufacturing Company having fully automatic state of art solar PV panel manufacturing line. Lubi Produce high efficient solar panel such as Poly Crystalline, Mono Crystalline. PERC and Bi-facial Module which is made by high-efficiency cells procured by global suppliers. Price of Lubi solar panel is stating from Rs 22/Per Watt.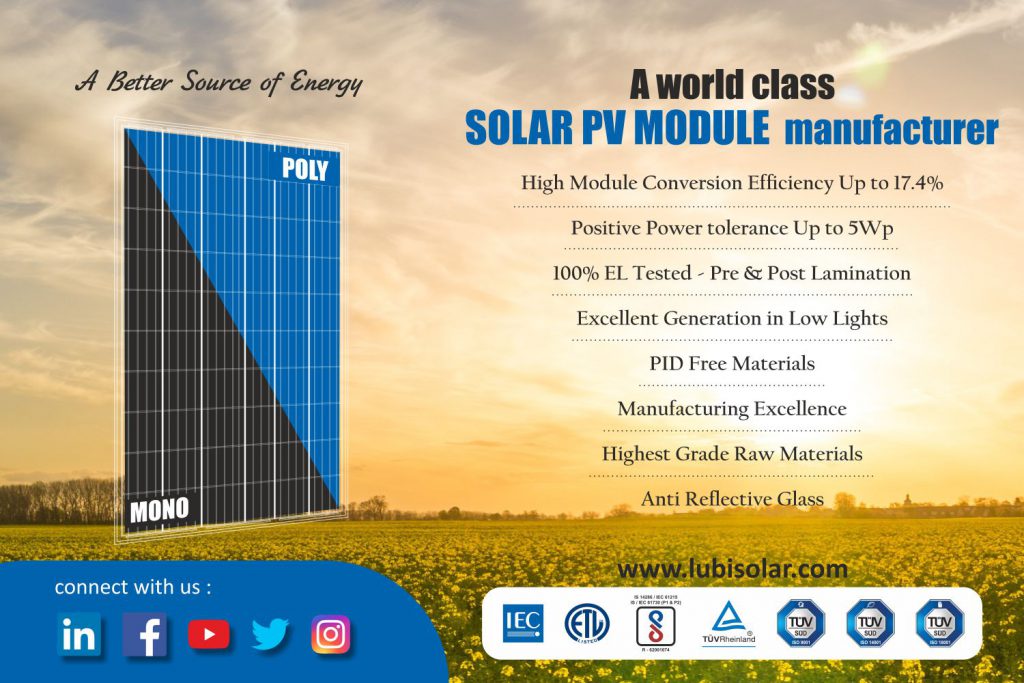 Solar PV modules are certified for being sourced from top tested quality materials. At automated production/manufacturing house, all PV Panels are produced and executed under strict supervision. The solar panel price has been designed to meet the economic standard of both rural and urban areas. These panels are corrosion resistant, robust with snow and wind withstanding capacity, PID resistant and durable.
Technical Specification:

Technical Specification of Lubi Solar PV Modules / Solar Panels are as below:

Panel Wattage
No. of Cell
Module  Efficiency
Max Voltage
Short Circuit  Current
330W
72
16.89%
37.21
9.38
325W
72
16.74%
36.9
9.32
320W
72
16.49%
36.7
9.23
315W
72
16.23%
36.5
9.13
310W
72
15.97%
36.3
9.04
275W
60
16.90%
32.22
9.42
270W
60
16.60%
32.16
9.27
265W
60
16.30%
32.04
9.1
260W
60
15.70%
31.8
9.07
225W
72
15.49%
37.72
6.58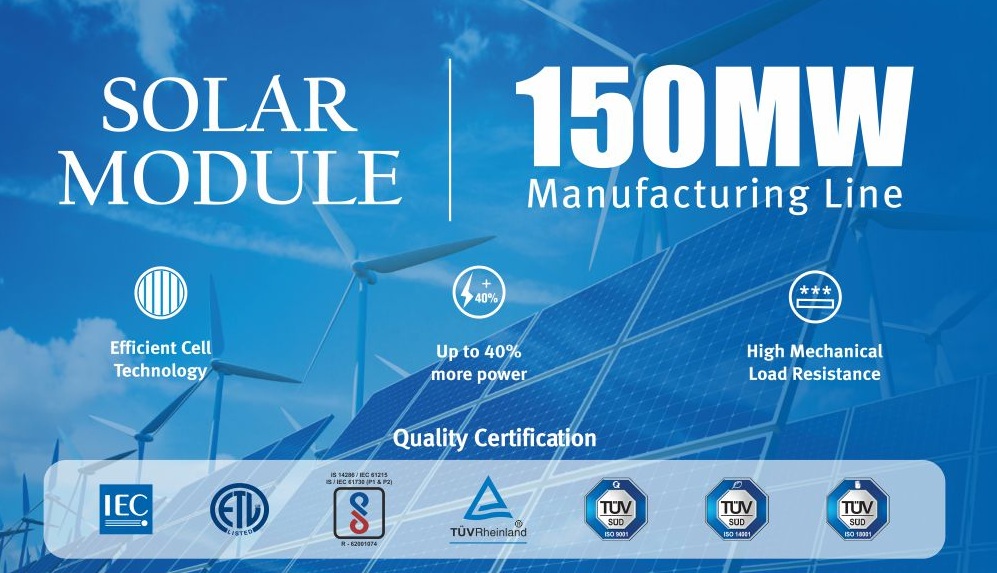 Key Features:-
100% EL tested to ensure micro crack free modules.
Certified for sand and dust test.
High Efficient in Low-Light Weather Condition.
4/5 busbar solar cells Technology.
Certified for PID free modules.
Heavy snow loads up to 5400 Pa. Wind load up to 2400Pa.